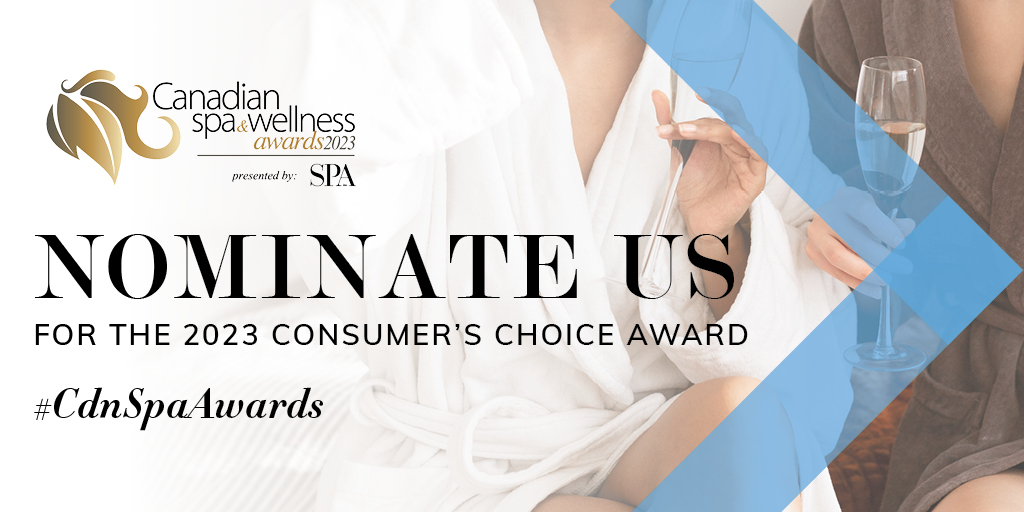 24 Aug

Are You The Consumer's Choice for 2023?

Let your clients know they can show their appreciation by nominating your spa business in the Consumer's Choice category.

Share the Consumer's Choice nomination badges on your website, email OR on social media using the hashtag #CdnSpaAwards to encourage your clients to nominate.

Packages are available to download at Consumer's Choice Package and include:
A badge for your website
An email banner
Images optimal for Twitter, Facebook, Instagram and LinkedIn
A direct link to the nomination page
Remember, the business with the most votes WINS!