26 Sep

Introducing the 2019 Canadian Spa & Wellness Awards Judges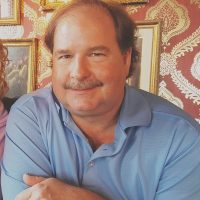 Chris Ryall
Chris has been a passionate advocate for spa and wellness for more than 25 years while visiting hundreds of spas in more than 85 countries on six continents. He recently completed an one-year  post-graduate Spa & Wellness Operations Management program from Algonquin College in Ottawa. Chris has run a successful tourism and marketing company for more than 20 years with tourism board, airline, tour operator and resort/hotel clients from Australia to Africa. Chris has written about spas and wellness for numerous national print and online publications in Canada as well as consulted with spa owners and managers on spa operational and marketing issues. Chris was previously on the judging panel for SpaFinder's annual Wellness Travel Awards, sits currently on the judging panel for the Asia Spa Awards and since its inception, the Canadian Spa Awards. Chris is an advocate for making spa and wellness an integral part of a person's lifestyle. Chris encourages more men to visit spas and for spa owners to address the needs of this growing market.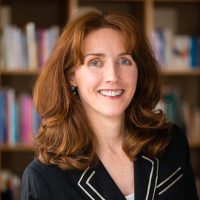 Vivienne O'Keeffe
Vivienne O'Keeffe has been designing and building successful spas and spa management systems for over 25 years. As owner of Spa Profits Consulting she brings a number of powerful tools, including extensive formal training, a fierce commitment to turning visions into reality, a passion for excellence, a commitment to environmental sustainability, and the ability to rebuild and rejuvenate systems that help businesses and their employees thrive and prosper.
She personally oversees every detail of a project, using a technical skill set developed through personal, hands-on spa industry involvement.
Vivienne's specialty is achieving growth by focusing on unique guest experiences and journeys – in an environment that mitigates risk to spa owners and guests. She has been a member of the Standards and Practices Committee for the Spa Industry Association of Canada since its inception in 1997, and a co-contributor to ISPA's Risk Management for Spas online course.
As a writer, Vivienne produces articles for professional publications, is a contributing author to Retail Management for Spas, and most recently collaborated with other industry experts on the Mental Wellness Initiative white paper for the Global Wellness Institute.
Vivienne is the proud recipient of three Outstanding Achievement Awards from Leading Spas of Canada, and was invited in 2017, 2018 and 2019 to judge the Canadian Spa & Wellness Awards. She also accepts speaking invitations to industry events.
Her clients include spas, wellness facilities, boutique hotels, resorts, and professional and retail product development projects. Her website is www.spaprofits.com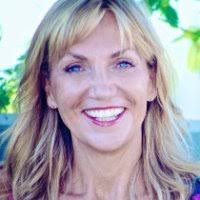 Wanda Love
Wanda jumped head-first into the world of spas back in 2000 and hasn't looked back since. She began her career as the Marketing Director for Santé Spa in Calgary, Alberta, overseeing the expansion of Canada's first medical spa. She also served as CEO of Leading Spa of Canada back in 2009. As a freelance writer, Wanda has regular spa trend columns in Homefront Magazine, and writes for several publications, including Examiner.com, Spas of America and more. She also works as marketing consultant for luxury lifestyle companies.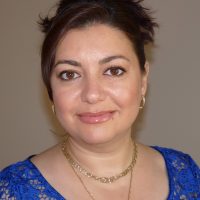 Iryna Yushvaeva
It it such an enriching experience be a judge for these great awards. It will allow me to recognize industry leaders, validate hard work, and boost worthy talents. It is also a way to give back to a community that has given me so much. Being able to appreciate the work of other professionals and discuss their work will also enrich and nourish me.
I have a Medical Degree, worked as an Associate Professor and Gynecologist for more than 15 years. I have 13 scientific publications and 7 scientific patents in gynecology. After moving to Canada, I have changed my career and graduated from Seneca College's three-year Esthetics and Spa Therapies Advanced Diploma program with High Honours. I also have the CIDESCO International Diploma. My CIDESCO thesis was published in CIDESCO LINC in 2017. I've worked as a medical esthetician for almost 5 years and now, I am a full-time professor at Seneca College.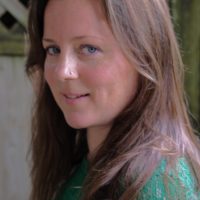 Popi Bowman
Popi is the editor of Spa Inc., and has decades of experience both producing magazines and visiting spas. She was raised in a health-obsessed household that introduced her to Ayurveda before most people knew the word. In her teens, Popi was personally instructed by Deepak Chopra, and while working in New York City, she interviewed John Masters in his salon years before he launched to worldwide fame. As a journalist, Popi also writes about travel, architecture, cars, business and technology.